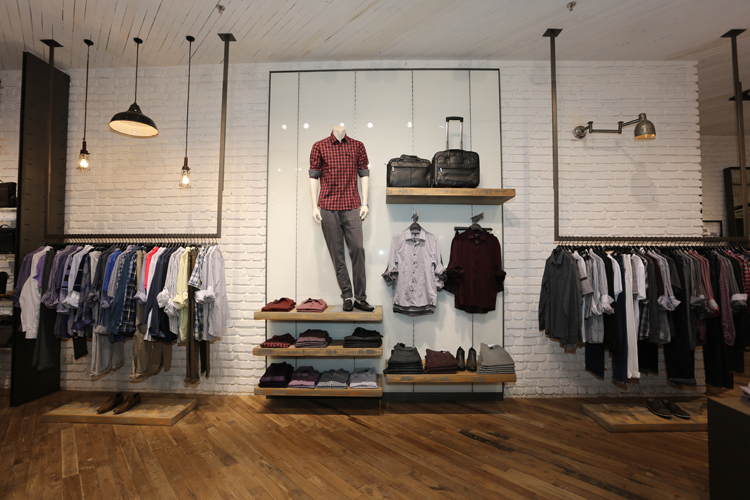 About Project
Kenneth Cole stores we have manufactured are a perfect case study of sustainable design. It is 100% Recycled Timber flooring and ceiling with low VOC coated water-soluble paints. Rerolled steel fixtures and recycled accessorizing with low-power LED and reclaimed lighting fixtures. Also, custom acrylic accessory panels & merchandise displays were fitted.
Timber ceilings and floors were reclaimed from demolished mills.
All metal parts of these vintage units have been reclaimed from existing metal units and even reclaimed light fixtures. Reclaimed Plumbing pipes make good merchandise hangers to display chic merchandise in the most appealing.